Ninja Name!
While searching for start-up tips, I found that the Ninja 250's are commonly referred to as "ninjettes."
So I was wrong to assume the male-ness of my bike. I think I'll go with Nikki the Ninja, because I'm in the process of writing a story by the same name!
This bike is going to be one badass girl. Think
Tank Girl
...
...meets Lucy Liu.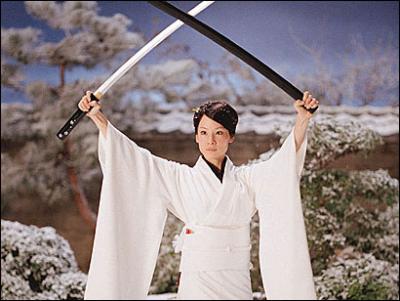 Labels: motorcycle